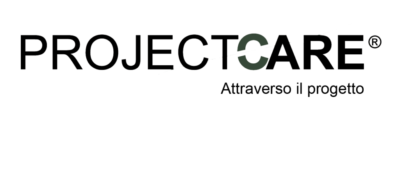 PROJECT CARE we merged all our expertise into a single multidisciplinary structure, able to provide technical support to the concept, to protect the proposed architecture and to ensure the business objectives.

PROJECT CARE to go beyond the project management and manage the design process and the implementation phase, with care and attention for those who live and work in our buildings, or simply observe them that change their city.

PROJECT CARE to integrate architecture and technique, with new approaches to sustainable engineering of the construction process, involving all human resources because the quality of the result is shared goal.

PROJECT CARE abbiamo fatto confluire tutte le nostre professionalità, in un'unica struttura multidisciplinare, in grado di fornire il supporto tecnico al concept, tutelare l'architettura proposta e garantire gli obiettivi imprenditoriali.

PROJECT CARE per andare oltre il project management e gestire il processo progettuale e la fase di realizzazione, con la cura e l'attenzione, per chi vivrà e lavorerà nei nostri edifici, o semplicemente li osserverà modificare la propria città.

PROJECT CARE per integrare architettura e tecnica, con nuovi approcci sostenibili, ingegnerizzare il processo costruttivo, coinvolgere tutte le risorse umane perché la qualità del risultato sia obiettivo condiviso.
THROUGH THE PROJECT

architectural integrated design
structural design
plant design
metric calculations and specifications
tender documents
acoustic design
fire prevention
Market surveys
environmental investigations
coordination of safety in the design phase
project management and maintenance of the works to be carried out

 

ATTRAVERSO IL PROGETTO

progettazione architettonica integrata
progettazione strutturale
progettazione impiantistica
computi metrici e capitolati
documenti di gara
progettazione acustica
prevenzione incendi
indagini di mercato
indagini ambientali
coordinamento della sicurezza in fase di progettazione
progetto della manutenzione e gestione delle opere da realizzare

 
THROUGH THE BUILDING SITE

construction management
quality control
planning and progress reports
security coordination in the execution phase
Job Accounting
tests
energy certification
technical support to other companies

 

ATTRAVERSO IL CANTIERE

direzione lavori
controllo qualità
programmazione e report di avanzamento
coordinamento della sicurezza in fase di esecuzione
contabilità lavori
collaudi
certificazione energetica
supporto tecnico alle imprese esecutrici 
THROUGH THE CONSULTATION

feasibility studies
value engineering
representation of the client
overall coordination of the design and construction
monitoring and control of executive projects
planning and time control
budgeting and cost control
issuance of the RFQ
technical analysis of supply
assistance contracts

ATTRAVERSO LA CONSULENZA

studi di fattibilità
value engineering
rappresentanza del cliente
coordinamento generale della progettazione e della costruzione
verifica e controllo dei progetti esecutivi
programmazione e controllo dei tempi
preventivazione e controllo dei costi
emissione delle richieste di offerta
analisi tecnica dell'offerta
assistenza contratti
list
Redevelopement of offices – Caboto 
Project Management
Site Management
Theater of puppets and marionettes – Milan 2014
Consulting activities for the film executrix
Redevelopment of the pool and the changing rooms of the bathing site Caimi – Milan
Security coordination in the design phase
Regulatory compliance to fire prevention requirements of the Museum of Science and Technology "Leonardo da Vinci" – Milan 2010
Security coordination in the design phase
Security coordination in the execution phase
Regulatory compliance to fire prevention requirements of the theater at the Triennale di Milano
New reception and representation areas for Banca Intesa
Piazza Scala – Milan
Construction project
Cost control
SoFarSoNear London Showroom Victory House 
Architectural and plant design
Seat Bravo Solution
Interior design and high surveillance on behalf of the user
The galleries of Italy at Piazza della Scala, Milan
8 Rooms Autogrill Milan Central Station | Bar Motta
Architectural design
plant design
system work management
Vodafone Village Milan
Contract management services
testing and quality control
project management support
Triennale Bovisa
Project Management
Integrated design
Security coordination
8 Rooms Autogrill  Milan Central Station | Skybar
Architectural design
plant design
construction management system
8 Rooms Autogrill Milan Central Station | Segafredo
Architectural design
Plant design
Construction management system
Politecnico di Milano – Campus Bovisa
Program services
quality control
value engineering
Television production center Mediapason
Project Management
Programming
Quality control
Value engineering
Project care
Via Tiziano 13,  20145 Milano
tel. +39 02 84267646

info@project-care.it
Office Home
12 Main St. Toronto
Ontario, Canada